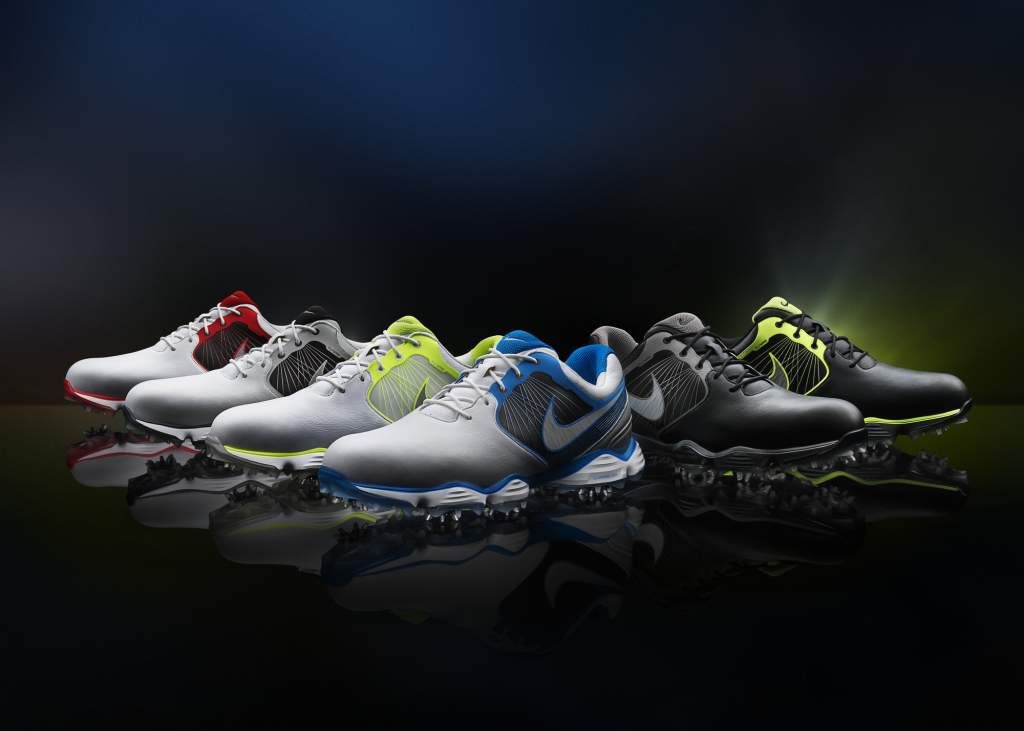 Nike Golf Athletes to Debut New Nike Lunar Control Footwear
BEAVERTON, Ore. (November 8, 2012)– Nike Golf Athletes will debut the latest Lunar Control footwear at the Children's Miracle Network in Orlando and in Dubai for the European Tour's DP World Tour Championship.
The new Nike Lunar Control footwear, available January 1, 2013, imparts innovation in every detail, delivering performance that exceeds athletes' expectations.
Distinguishing from the original Nike Lunar Control golf shoe, the new Lunar Control footwear features a full-length Lunarlon cushioning system, providing lightweight comfort, optimal ground-feel, and all-day support throughout the entire shoe.
The Lunarlon cushioning system is a proprietary technology from Nike that offers comfort and stability where athletes need it most. The Lunarlon Foam midsole is lightweight, durable and highly responsive, resulting in a unique combination of cushioning and support.
Another differentiating detail from the original Lunar Control is increased Nike Flywire technology, wrapping from the midfoot to heel to provide targeted support and lightweight structure.
A Nike Power Platform stabilizes the foot to offer better balance, smoother weight transfer and more power through impact. Working in conjunction with the Power Platform is the patent pending Power Transfer Zone technology which allows for constant contact and a smooth transfer of power at impact.
This construction of the saddle panel combined with a carved out TPU, works with the foot to allow natural range of motion and improved flexibility. This technology not only elevates performance, but it has also reduced the weight of the original Nike Lunar Control from 14.6oz to 13.4oz (.6oz per shoe).
"We take inspiration from our athletes and work to amplify performance in every aspect of their game," said Nike Golf's Footwear Product Director, Lee Walker. "When you're on your feet all day every day, practicing and competing, every ounce makes a difference."
The Nike Lunar Control will be available in 6 colorways with wide options.
Key Features:
Waterproof premium leather upper
Flywire midfoot saddle
Full length Lunarlon cushioning
Nike Power Platform
2-year Waterproof Warranty
Nike Lunar Control
Available: 1/1/2013
MSRP: $200.00
MAP: $159.99
Sizes: 7-12, 13, 14, 15 (MED); 7.5-12, 13, 14 (WIDE).
Colors: Black/Reflect Silver-Metallic Pewter-Volt, Black/Reflect Silver-Volt-Black, White/Reflect Silver-PR Platinum-PR P, White/Reflect Silver-Hyper Red-Anthr, White/Reflect Silver-Volt-Volt, White/Reflect Silver-Pht Bl-Anthrc