JUMEIRAH GROUP TO PROVIDE WORLD-CLASS HOSPITALITY AND CATERING FOR THE OMEGA DUBAI DESERT CLASSIC
DUBAI, Feb 2 – Jumeirah, the Dubai-based luxury hospitality company and member of Dubai Holding, is working with 'golf in DUBAi' as the official caterer and hospitality partner for the Omega Dubai Desert Classic to be held at the Emirates Golf Club from February 9 to 12.
Jumeirah Hospitality and Madinat Jumeirah will provide world-class catering and hospitality for the event.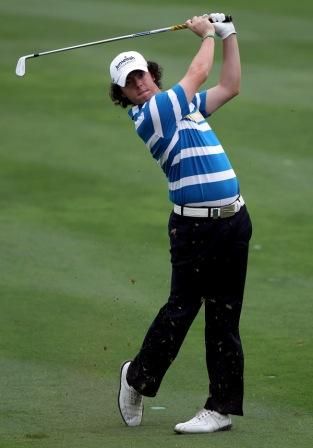 World number two Rory McIlroy, who is also the global brand ambassador of Jumeirah Group, will be one of the major attractions at the 2012 Omega Dubai Desert Classic
With the 22-year-old golfing sensation Rory McIlroy, who incidentally won his first European Tour title in Dubai in 2009, as their global brand ambassador, Jumeirah Group believes that the development of golf is an essential ingredient in the growth of Dubai as a destination for international investment and tourism.
Mohamed Juma Buamaim, vice-chairman and CEO of 'golf in DUBAi', commented: "The Omega Dubai Desert Classic provides a worldwide exposure to the city of Dubai, in general, and the sponsors in particular, creating interest for people to visit Dubai. Thanks to Jumeirah, the players always have a wonderful opportunity to savour the incomparable hospitality standards of the region," he added.
'golf in DUBAi' is backed by Omega as the title sponsor and Dubal (Dubai Aluminium) as the sponsor. The co-sponsors are: CNN, Gulf News, Emirates NBD, Jumeirah Group, Mercedes-Benz and wasl while Dubai Duty Free, Carpetland and Motivate are the Patrons (in golf in DUBAi's) drive to showcase the emirate's vibrant golfing scene to a worldwide audience.