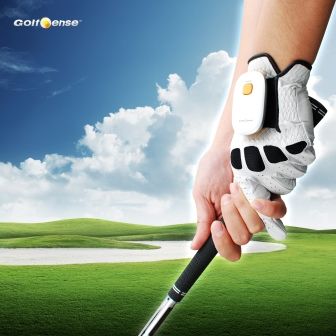 GolfSense Now Available on Android and in All Verizon Stores
November 7, 2012 | San Francisco, CA:GolfSense, the leading mobile golf swing analyzer is now available to the millions of Android users around the world. The GolfSense app is driven by a powerful motion engine that delivers in-depth analysis of your golf swing presented in a clear, easy to use interface. Important information about each aspect of your swing, from your backswing to follow through and everything in between, GolfSense provides the most comprehensive feedback of any golf swing analyzer on the market today.
"We've been blown away by the demand for GolfSense around the world," says Zepp Technology CEO Jason Fass. "We're excited to bring our motion engine and technology to the Android platform."
The free GolfSense app can be downloaded from Google Play.
In addition to releasing the Android app today, GolfSense is now available in all 1600+ US Verizon stores. Stop by your local Verizon store to check it out start improving your golf game today!
About GolfSense:
GolfSense is the only glove-based, motion sensor device that works with a free mobile app to deliver comprehensive golf swing analysis data with 3D graphic technology. GolfSense is available online at GolfSense.me, GolfSmith.com and in stores at Golf Galaxy and all US Apple and Verizon retail stores.
For more info or to watch the demo, visit http://www.golfsense.me, friend us on Facebook or follow @golfsense3D